JD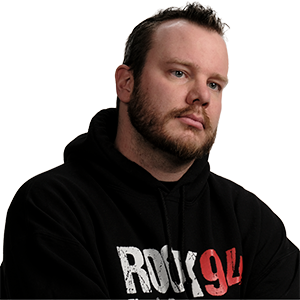 In addition to hearing him weekday evenings, JD also hangs out with you on Saturday afternoons. Why? Well, he just doesn't have anything better to do.
Take JD with you on your weekend travels and then take him home with you. Please, take him home. He never leaves the station. It's getting weird.
Listen for JD, Saturdays from 1 to 7, on Thunder Bay's Rock Station, Rock 94!