Contact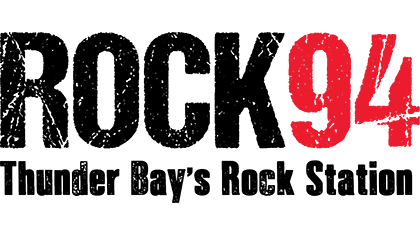 Due to COVID-19, our offices are closed until further notice. Contest winners will be contacted regarding prize pickup or delivery.
About
Rock 94 is Thunder Bay's Rock Station... plain and simple!
We play only the best new rock and all the biggest and best rock classics! Rock 94 is also your local news source with Thunder Bay's biggest and most respected newsroom. We're Thunder Bay's Concert Station, and if that wasn't enough, no other station in Northwest Ontario is as involved in local events, fundraisers and charities. In short, Rock 94 is everywhere!
Listen weekdays as we kick off your day with Mornings with Kaile and Dee from 6 to 10, followed by Kaile until noon when Paige takes over with the Commercial-Free Power Hour! Paige sticks around until 3 when longtime Thunder Bay personality Dave comes in and weekdays wrap up with JD in the evenings from 7 to 11.
Like all great rock stations, we let loose on the weekend! Don't miss all the fun including the Best of Kaile and Dee on Saturdays from 9am to 1pm and The Sunday Vault the following morning from 9am to 1pm!
Rock 94 is also available online via the Listen button on this website, plus the Rock 94 App for iOS and Android, the Radioplayer Canada and TuneIn Radio Apps, and your Amazon Alexa and Google Home/Nest Smart Devices.
Thunder Bay is a rock town and we're Thunder Bay's Rock Station, Rock 94!
87 Hill Street North
Thunder Bay, Ontario
P7A 5V6
Contest Line - (807) 346-ROCK (7625)
Rock 94/Gore Motors Honda Text Line - (807) 631-0943

Office Hours - Monday to Friday - 9am to 5pm
Contact