Afternoons with Dave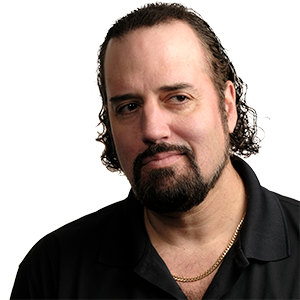 What can we say about Dave that he hasn't already said himself... whether we were interested or not!
Dave is all about rock! The big-hair, a little eyeliner, turn-it-up-to-11, take-no-prisoners, blow-out-the-car-windows, party-hard, I-ain't-gonna-grow-up kinda rock! (We were going to continue but we ran out of metaphors... those were metaphors, weren't they?)
For all things rock and for all things local, Dave is the guy. He's from here and so he knows that we live in a rock city... and he should probably be the mayor!
After the news at 5, check out The Ride Home for Narvi's Truck & Auto Service. 4 tunes to get you in a driving mood on the way home.
Dave's show is powered by

Don't miss Afternoons with Dave! It's the only way to get home from the job. Hear him weekdays from 3 to 7 on Thunder Bay's Rock Station, Rock 94.