Rock Logger Beer
Deep in the boreal forest of Northwestern Ontario, the Sleeping Giant Brewing Company's Northern Logger was bored during lockdown. Sitting in the corner of his cabin was an old guitar. He knew he could swing an axe, but could he learn to play one? It took a while, but slowly he got better. Eventually, he learned to shred! And now, the Northern Logger is the Rock Logger!!!
Rock 94 and Sleeping Giant Brewing Company bring you Rock Logger Beer in a limited number of collectible cans! What's more, we're donating 50 cents from every Rock Logger sold to the Thunder Bay United Way! Enjoy the great taste of Rock Logger and help our community!
Look for Rock Logger exclusively at Sleeping Giant Brewing Company. Head down there and check out the 18 cubic foot GE fridge, courtesy of Reid's Furniture. We've loaded it with cans of Rock Logger. Fill out a ballot with your guess of how many cans are in there.* We'll be drawing a maximum of 10 ballots and the first correct guess or the closest number without going over wins the contents... a Pizza Party for 20 from Papa John's… AND THE FRIDGE!!!**
You have until Thursday, the 20th at 10pm to enter and listen for Grand Prize draw on the Breakfast Bender with Kaile & Ted on Friday the 21st at 8:10!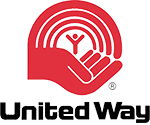 Rock Logger Beer, from Sleeping Giant Brewing Company and Thunder Bay's Rock Station, Rock 94!
Please drink responsibly… and Rock Logger on, dude!
*Note - One entry per person. No purchase necessary.
**Note - In the case of no correct guesses, but two or more closest-to guesses, a coin flip(s) will determine the winner.
Note - Apple Inc. is not involved in any way with this contest or sweepstake.