Rock Is Still Gassy
Rock 94 Is Still Gassy… and believe it or not, that's a good thing!
Be caller 9 when you hear the cue to call on weekday mornings with Kaile & Dee and weekday afternoons with Dave.
You'll instantly win 25 Rock Bucks from Mountain View Gas Bar, and you be in for the Grand Prize of $250 in FREE GAS!!!
Kaile & Dee make the draw on Tuesday.
Hey, who couldn't use free gas right now! Amiright?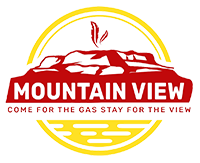 Mountain View Gas Bar is open 7 days a week from 7am to 11pm at 686 City Road.
Rock 94 Is Still Gassy, from our friends at Mountain View Gas Bar and Thunder Bay's Rock Station, Rock 94!
Note - Apple Inc. is not involved in any way with this contest or sweepstake.