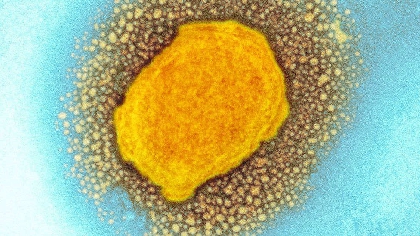 Another viral disease is going "viral" across the globe.
A person with the first confirmed case of monkeypox in the U.S. recently travelled to Canada earlier this year, as concern rises over the spread of the infectious virus.
It's not known where in Canada the man travelled or when.
The case does not pose any risk to the public, officials added, but contact tracing is ongoing.
The Public Health Agency of Canada (PHAC) said no cases of monkeypox have been reported to the agency as of Wednesday evening.
However, Dr. Don Vinh, a microbiologist at McGill University in Montreal, told Global News he was aware of at least seven suspected cases of the virus, all in Montreal, which he was working to confirm.
Symptoms of monkeypox include fever, headache, fatigue and muscle aches, according to the CDC. The organization says that after one to three days of fever, sufferers of monkeypox can develop a facial rash that then spreads to other parts of the body as lesions, which later fall off.