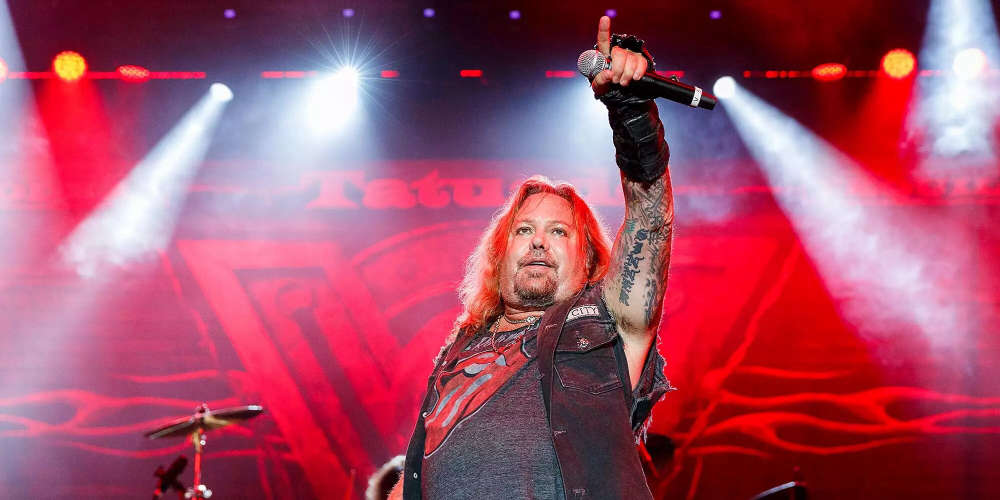 "Motley Crue's Vince Neil: My Story" airs Sunday on Reelz.
This two hour official documentary will deal with some heavy elements from Vince's past, including his tragic story of addiction, excess, and more.
Plus this documentary will feature newly filmed commentary from bandmates Nikki Sixx and Tommy Lee, as Vince Neil will shed light on "the heartbreak of losing a young child, to being arrested for driving under the influence after causing a crash that killed his friend, Hanoi Rocks drummer Nicholas 'Razzle' Dingley."
More details HERE.
Check out Motley Crue performing "Wild Side" a few days back on the Stadium Tour below.