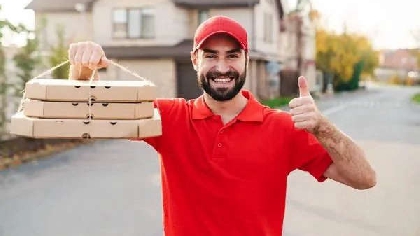 A new survey discovered shocking and racy details about the lives of couriers.
One in four delivery drivers have hooked up with someone while on the job!
The survey polled 564 drivers, a group of 69% food delivery drivers and 31% other couriers.
While it seems too wild to be true, a Florida man was fired as an Amazon delivery driver last October after a woman was caught slinking out of his van on camera.
The survey found other indiscretions including: Urinating around customers' homes (9% of respondents) and eating food deliveries, which accounted for a whopping 80% of those questioned.
Intentionally damaging packages, stealing packages, and opening and resealing packages were also reported at 23%, 17% and 17%, respectively.
Read more