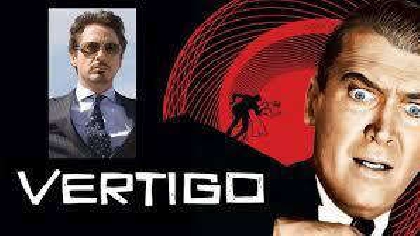 Considered by many critics to be the greatest film of all time!
1958 Psychological Thriller To Feature Robert Downey JR
Considered by many to be director Alfred Hitchcock's greatest achievement, Paramount Pictures has preemptively acquired a remake of the 1958 psychological thriller Vertigo, with Robert Downey Jr eyeing the James Stewart lead role of the former police detective forced to retire after a line of duty trauma that leaves him with fear of heights and vertigo.
The script will be written by Steven Knight, the See and Peaky Blinders creator who just signed on to write a Star Wars film.
Davis Entertainment's John Davis and John Fox are producing with Team Downey's Robert and Susan Downey.
Original Trailer :