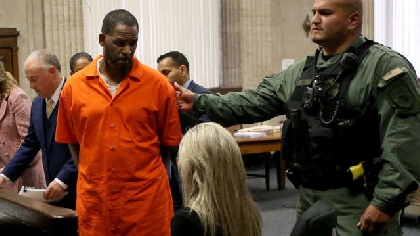 The singer, who denied all charges, was found guilty on all nine counts against him after a six-week trial in Brooklyn.
R Kelly has been sentenced to 30 years in prison by a federal court.
The singer, 55, was handed the term in New York for masterminding a scheme to entice and sexually exploit young aspiring singers and underage children.
Read more here