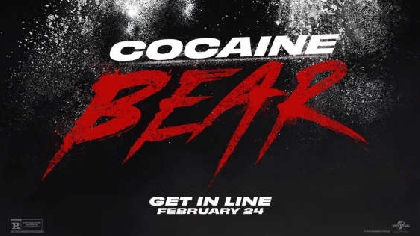 He's big, furry, ferocious, high out of his mind and coming to a theatre near you!
Inspired by true events, Universal's thriller Cocaine Bear is on the way early next year from director Elizabeth Banks (Charlie's Angels).
Universal will bring Cocaine Bear to theaters on February 24, 2023.
The movie is inspired by true events that took place in Kentucky in 1985.
The basic gist of the story is that a 175-pound black bear was found dead from an overdose after ingesting massive amounts of cocaine dropped into the woods by a drug smuggler.
Keri Russell, Ray Liotta, Alden Ehrenreich, O'Shea Jackson and Jesse Tyler Ferguson star in the movie.