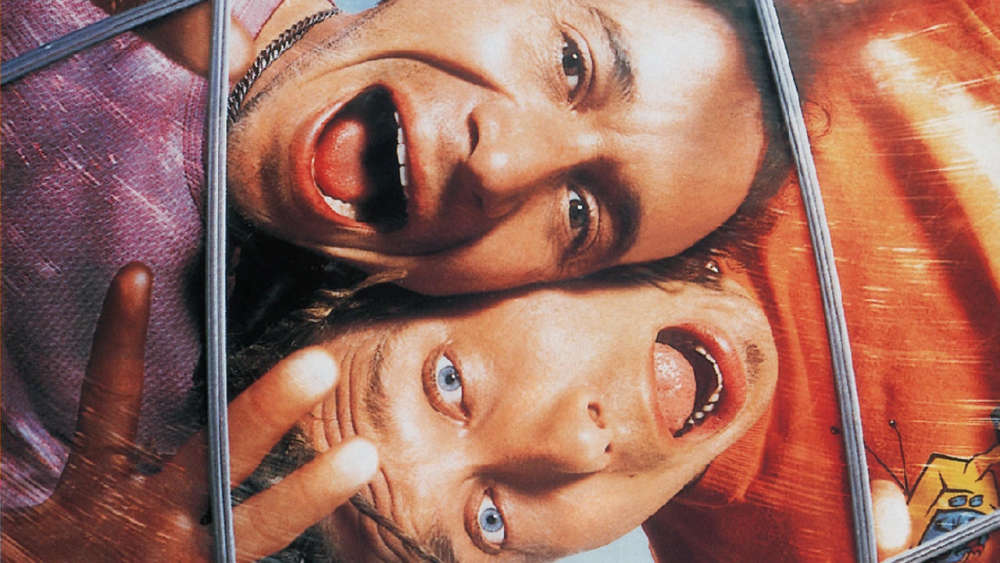 According to Pauly Shore, a sequel starring him & Stephen Baldwin could be happening soon...
A cinematic masterpiece hit the big screens in 1996, and the film was titled "Bio-Dome."
Starring Pauly Shore and Stephen Baldwin; who were two clumsy, dim-witted slackers, who while on a road trip, look for a bathroom in what they believe is a big shopping mall. However, it turns out to be a "bio-dome", a form of closed ecological system, where five scientists are to be sealed in it for a year...as well as those two idiots who thought it was a shopping mall.
Although named a cinematic masterpiece (by me, JD), it was a box office failure. Critics hated the movie, but over the years, the film ended up getting somewhat of a cult following.
In December 2013, Stephen Baldwin confirmed that both him and Shore were in talks of making a sequel.
Fast forward to today, it looks like it could actually be happening soon, according to Pauly Shore's Facebook post below.
Hello world. It seems all your love requesting #biodome2 seriously could be actually happening. It looks like Bud and...

Posted by Pauly Shore on Thursday, May 19, 2022