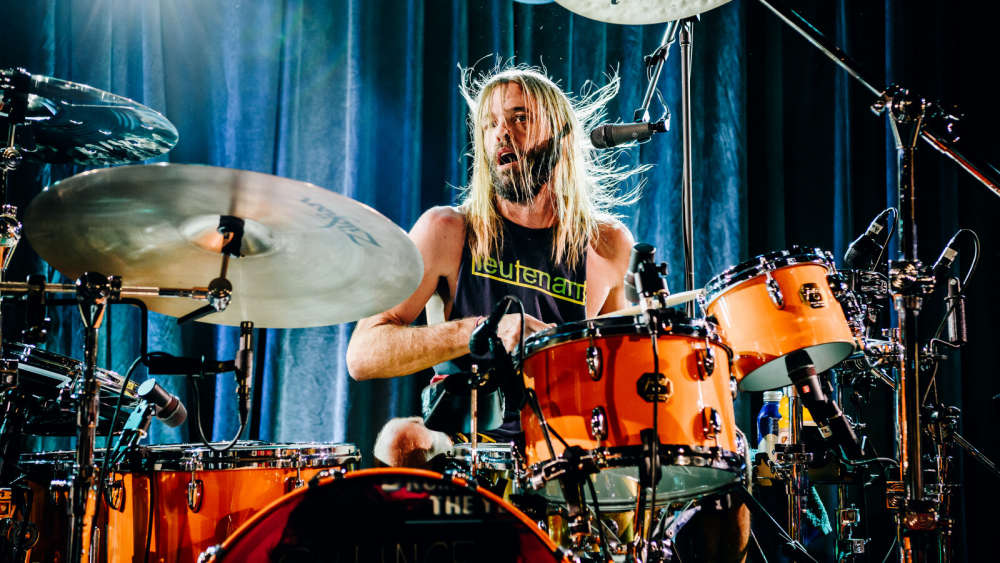 100 drummers paid tribute to Taylor Hawkins on the one year anniversary of his passing.
In commemoration of the one-year anniversary of Taylor Hawkins' death on March 25th, the Belgian band Black Box Revelation enlisted 100 drummers to film a collaborative live performance of the Foo Fighters classic "My Hero" in tribute to Hawkins.
Loudwire reported the event took place at the country's Sportplaeis Antwerp, which was the last venue that Hawkins performed at with Foo Fighters in Belgium.
Black Box Revelation said in a statement,
"Taylor Hawkins was the best drummer of our times. Honoring him with this tribute was an experience we will never forget."
Participating drummer Gino Kesteloot added:
"It's the first time I played together with 100 other drummers. It sounded great, I even got goosebumps all over my body! Wonderful to honor our hero this way."
Check out the video of the 100 drummers below!